DÉTAILS OPPORTUNITÉ
Organisation à but non lucratif
Région
Pays hôte
Date limite
28 juin 2020
Niveau d'études
Type d'opportunité
Spécialités
Financement d'opportunité
Pays éligibles
Algérie
,
Comores
,
Egypte
,
Jordanie
,
Liban
,
Mauritanie
,
Oman
,
Qatar
,
Soumalie
,
Syrie
,
Émirats arabes unis
,
bahrain
,
Djibouti
,
Iraq
,
Kuwait
,
Libya
,
Maroc
,
Palestine
,
Arabie Saoudite
,
Soudan
,
Tunisie
,
Yemen
Région éligible
The Ministry of Commerce in China is offering MOFCOM Scholarship for international postgraduate students. Starting from 2008, the Academic Education Programs sponsored by the Ministry of Commerce of People's Republic of China is designed to foster top cadre business officials and managerial personnel from the recipient countries, offering one-year or two-year master programs as well as three-year doctoral programs for the purpose of offering inter-disciplinary education to top level personnel working in the fields of government, trade, foreign affairs, agriculture, technology, education, culture, and health, building intellectual capacity and facilitating the economic and social development of the recipient countries. These programs provide assistance to the government officials, research fellows, and senior managerial personnel for their master and doctoral education in China. The programs are fully conducted in English. Admission requirements include a bachelor's degree, relevant working experiences, and good health conditions, essential for the high-compact curriculum programs.
Financial Aid:
Exemption from tuition fees, teaching materials fees, research and investigation fees, English teaching subsidies and graduation thesis guidance fees;
Free access to on-campus accommodation;
Living subsidy: 36000 RMB/Yr. for each master degree student; 42000 RMB/Yr. for each doctoral degree student;
Settlement allowance: 3000RMB/person;
Comprehensive medical insurance in China;
Free round-trip international air ticket: 1 time for students studying for one year; for those studying for two years or more, 1 time of free round-trip international air ticket plus n-1(n for the number of schooling years) time(s) of round-trip air ticket for returning home to visit relatives;
All degree students are required to participate in the annual review, and those who pass the academic performance assessment can continue to enjoy the full scholarship in the second year;
Other expenses are managed by the Ministry of Commerce or the school, and won't be distributed to the students. The Ministry of Commerce only provides funding for students within the academic system. The student whose graduation is postponed will not continue to receive funding.
Eligibility Criteria:
All applicants must meet the following admission requirements:
The Applicants must be healthy non-Chinese citizens under the age of 45 (born after Sept. 1, 1975) from the developing countries;
All applicants shall be in good physical and mental conditions. A health certificate or medical report issued by a local public hospital is required. The Applicants should have no diseases prohibited by China's Entry-Exit Inspection and Quarantine Laws and Regulations from entering China or from staying in China for a long time, including severe hypertension, cardiovascular disease, diabetes, cancer, other chronic diseases, mental disorders or infectious diseases which may have a serious impact on public health. Applicants who are in the period from a major surgery recovery, onset of the acute disease, or have severe disabilities will not be considered. Female during pregnancy are not allowed to participate in training in China. If the Applicant becomes pregnant while studying in China, she will be expelled from school.
Bachelor degree or above with three or more years of work experience;
Applicants with professional learning or working background related to the program and still in service will be preferable;
Serving as public officials at the department level or above (or corresponding levels) of the government of the home country, senior management personnel of various institutions and enterprises, or academic backbones of universities and scientific research institutions;
The Applicants must be proficient in English and utilizing English for specialty course study.(Reference Standard: IELTS 6.0 or above in overall band score, or new TOEFL 80 or above);
Applicants should be equipped with the potential for career development in this field and intends to promote friendly exchanges and cooperation between the home country and China.
Students having studied in China or having been admitted to other Chinese government scholarship programs are not allowed to apply.
About the University:
Zhejiang Normal University (ZJNU) is a comprehensive public university in Jinhua city, Zhejiang province, China. Its main campus is next to the Shuanglong Cave national park and covers an area of more than 220 hectares with a total floor space of more than one million square meters.
See more opportunities in the US available on Mina7
See more available jobs on Mina7
See more available workshops or trainings on Mina7
Autres organisations
---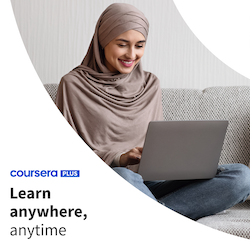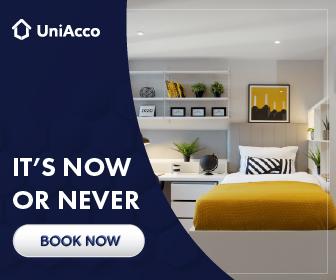 Choisissez votre destination d'études
---
Choisissez le pays que vous souhaitez le visiter pour étudier gratuitement, travailler ou faire du bénévolat
Vous trouverez aussi
---