DÉTAILS OPPORTUNITÉ
Organisation à but non lucratif
Région
Pays hôte
Date limite
04 août 2020
Niveau d'études
Type d'opportunité
Spécialités
Financement d'opportunité
Pays éligibles
Algérie
,
Comores
,
Egypte
,
Jordanie
,
Liban
,
Mauritanie
,
Oman
,
Qatar
,
Soumalie
,
Syrie
,
Émirats arabes unis
,
bahrain
,
Djibouti
,
Iraq
,
Kuwait
,
Libya
,
Maroc
,
Palestine
,
Arabie Saoudite
,
Soudan
,
Tunisie
,
Yemen
Région éligible
PwC offers a job opportunity as a Consulting Manager in Health Industries, specifically in Coding and Costing to join the team in Dubai, UAE for 2020. A career in the Healthcare Compliance practice, within Risk and Compliance services, will provide you the opportunity to work with a team that provides clients with extensive risk and controls technical knowledge and sector specific experience. You'll have the opportunity to develop a holistic approach to risk that protects businesses, facilitates strategic decision making and enhances efficiency by assisting management in the assessment of project risks and controls.
Responsibilities:
Take action to ensure everyone has a voice, inviting opinion from all.
Establish the root causes of issues and tackle them, rather than just the symptoms.
Initiate open and honest coaching conversations at all levels.
Move easily between big picture thinking and managing relevant detail.
Anticipate stakeholder needs, and develop and discuss potential solutions, even before the stakeholder realizes they are required.
Develop specialized expertise in one or more areas.
Advise stakeholders on relevant technical issues for their business area.
Navigate the complexities of global teams and engagements.
Build trust with teams and stakeholders through open and honest conversation.
Uphold the firm's code of ethics and business conduct.
Develop business development opportunities, manage and deliver engagements including day-to-day project, team, and client management responsibilities.
Handle projects related to health funding/financing reform, working with providers, regulators (and payors).
Work with colleagues in all Middle Eastern offices on client work, business development, and internal initiatives as well as with international teams where appropriate.
Requirements:
Education: Master's degree in health administration, public health, health economics, health information management, medicine or clinical management, or business administration. Other related majors are acceptable.
Preferable qualifications: PhD is a plus.
Years of Experience: 10 – 12 years of experience in Healthcare; track record in healthcare funding/financing projects, preferably with providers and regulators, is a must.
Solid understanding of international healthcare systems (such as Australia, UK, US, others) and health financing areas (such as clinical coding, classification systems, clinical costing, pricing) and related casemix concepts. Understanding of revenue cycle management is a plus.
Minimum 5 years of experience within a professional services/ Consulting environment.
Previous experience within the Middle East is a plus.
Excellent business development, people management and client relationship management skills.
Excellent organizational skills, resilient and able to cope well under pressure and meeting tight deadlines.
Proven IT skills in Excel, Word and Power point.
Language Skills: Excellent communication skills (verbal and written). Fluent in English. Arabic speaker is a plus.
Shows flexibility and willingness for recurrent travel within the Middle East and worldwide where the project dictates.
Strong ability to work independently and collaboratively with high energy.
With strong worth ethic and aligns with PwC values.
About PwC:
Established in the region for 40 years, PwC Middle East employs over 4,200 people across 12 countries. Complementing its depth of industry expertise and breadth of skills is its sound knowledge of local business environments across the Middle East region. The company's tailored solutions help clients meet the challenges and opportunities of doing business in the Middle East market and beyond. At PwC, the teams measure success by their ability to create the value that clients and people are looking for. It is a network of firms in 158 countries with more than 236,000 people who are committed to delivering world-class capabilities and quality in assurance, tax and advisory services.
See more available opportunities in Turkey on Mina7
See more available online courses on Mina7
Autres organisations
---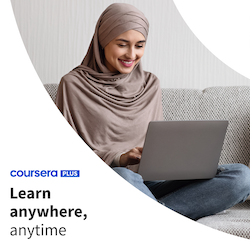 Choisissez votre destination d'études
---
Choisissez le pays que vous souhaitez le visiter pour étudier gratuitement, travailler ou faire du bénévolat
Vous trouverez aussi
---