DÉTAILS OPPORTUNITÉ
Organisation à but non lucratif
Région
Pays hôte
Date limite
04 août 2020
Niveau d'études
Type d'opportunité
Spécialités
Financement d'opportunité
Pays éligibles
Algérie
,
Comores
,
Egypte
,
Jordanie
,
Liban
,
Mauritanie
,
Oman
,
Qatar
,
Soumalie
,
Syrie
,
Émirats arabes unis
,
bahrain
,
Djibouti
,
Iraq
,
Kuwait
,
Libya
,
Maroc
,
Palestine
,
Arabie Saoudite
,
Soudan
,
Tunisie
,
Yemen
Région éligible
PwC offers a job opportunity as a Consulting and Financial Services Manager to join the team in Dubai, UAEfor 2020. A career in the Risk Consulting practice, within General Consulting services, will provide you with the opportunity to help clients seize essential advantages by working alongside business leaders to solve their toughest problems and capture their greatest opportunities. The company helps create sustainable change by stimulating innovation, unlocking data possibilities, navigating risk and regulatory complexity, optimizing deals, and aligning costs with business strategy to create a competitive advantage.
Responsibilities:
Pursue opportunities to develop existing and new skills outside of comfort zone.
Act to resolve issues which prevent effective team working, even during times of change and uncertainty.
Coach others and encourage them to take ownership of their development.
Analyze complex ideas or proposals and build a range of meaningful recommendations.
Use multiple sources of information including broader stakeholder views to develop solutions and recommendations.
Address sub-standard work or work that does not meet firm's/client's expectations.
Develop a perspective on key global trends, including globalization, and how they impact the firm and clients.
Manage a variety of viewpoints to build consensus and create positive outcomes for all parties.
Focus on building trusted relationships.
Uphold the firm's code of ethics and business conduct.
Preferred skills:
Education:
Bachelor's degree in Finance, Business, and Economics, Quantitative Analysis or other related major is ideal.
Strong knowledge and experience of developing statistical models in R or SAS (Base SAS or EG). Certification in Base SAS will be a plus.
Must demonstrate T-model of competency with deep expertise in a specific risk vertical – could include one or more of Risk Analytics, Credit Risk, ERM, ALM or Market Risk. In addition should demonstrate broad awareness of generic concepts covering a broad range of risk and regulatory domain areas.
Must demonstrate at least one of the following:
Extensive industry experience with Banks/FIs preferably in Risk Domain.
Extensive analytics/methodology expertise – Statistical model building.
Extensive consulting experience in risk/analytics domain.
End-to-end Risk Solution implementation experience – Moody's/SAS.
Good knowledge or prior experience of working on key regulations in FS space including IFRS 9, Basel II, Basel III, MIFID, FRTB would be an added plus.
7-8 years of experience in Financial Services Risk Management at a reputed Bank or Consulting Firm.
About PwC:
Established in the region for 40 years, PwC Middle East employs over 4,200 people across 12 countries. Complementing its depth of industry expertise and breadth of skills is its sound knowledge of local business environments across the Middle East region. The company's tailored solutions help clients meet the challenges and opportunities of doing business in the Middle East market and beyond. At PwC, the teams measure success by their ability to create the value that clients and people are looking for. It is a network of firms in 158 countries with more than 236,000 people who are committed to delivering world-class capabilities and quality in assurance, tax and advisory services.
See more opportunities in Canada available on Mina7
See more available online courses on Mina7
Autres organisations
---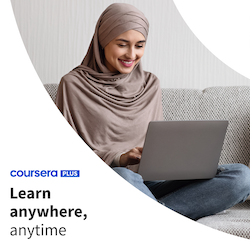 Choisissez votre destination d'études
---
Choisissez le pays que vous souhaitez le visiter pour étudier gratuitement, travailler ou faire du bénévolat
Vous trouverez aussi
---