DÉTAILS OPPORTUNITÉ
Organisation à but non lucratif
Région
Pays hôte
Date limite
14 août 2020
Niveau d'études
Type d'opportunité
Spécialités
Financement d'opportunité
Pays éligibles
Algérie
,
Comores
,
Egypte
,
Jordanie
,
Liban
,
Mauritanie
,
Oman
,
Qatar
,
Soumalie
,
Syrie
,
Émirats arabes unis
,
bahrain
,
Djibouti
,
Iraq
,
Kuwait
,
Libya
,
Maroc
,
Palestine
,
Arabie Saoudite
,
Soudan
,
Tunisie
,
Yemen
Région éligible
ACTED offers a job opportunity to work as a country finance manager in Yemen.
Eligibility:
You must have:
Master degree in finance or related area as minimum.
3+ years of solid experience in financial management and monitoring systems, preferably of large development programs, possibly complemented by academic expertise.
Excellent financial and analytical skills.
Excellent communication and drafting skills for effective reporting on program financial performance.
Ability to manage a financial/monitoring team and demonstrate leadership.
Ability to monitor and evaluate financial and monitoring skills of communities through capacity-building efforts.
Ability to operate in a cross-cultural environment requiring flexibility.
Familiarity with the aid system, and understanding of donor and governmental requirements.
Prior knowledge of the region.
Ability to operate Microsoft Word, Excel and project management software.
Your Responsibilities:
You will be responsible of:
Ensure timely and accurate data entries in cashbook, bankbook and SAGA following the standard descriptions defined in ACTED's global finance procedure manual.
Verify and coordinate the monthly compilation accounts from each area.
Supervise cash and bank balance checking process when closing the monthly accounts.
Communicate accounts on a monthly basis to HQ, respecting SAGA procedures and deadlines in line with the monthly accounting schedule as per ACTED's finance procedures.
Manage the presentation, circulation, filing of vouchers and archiving of accounting and financial documents in compliance with FLAT and finance procedures (maintain an up-to-date filing follow-up: A8.01_Red Cell Game) and review on a random basis quality and compliance of documentation from areas when centralizing.
Supervise the yearly and midyear accounting closures for both general and analytical accountancy aspects (V1 and V2).
Ensure justified bank selection process, open/close bank accounts under the authority of the CEO.
Oversee the management of bank accounts through control, follow and make sure flows are properly lettered (advances, transfers, etc.), check balances and justifications, authorized visas and report to HQ through the flows reporting tool A1_PRATIC.
Supervise the management of safes and cash like available amount, balance checks, security instructions.
Assess monthly cash-flow needs for projects and areas, fill and share the form A4.01_Cash Request on the 15th of each month.
Manage money transfers, areas cash-supply and amounts in circulation, whilst defining payment procedures (bank transfer, cheque, cash etc.).
Make sure donors are invoiced on time and report it through the tool A4.04_ATROCE, comply with good practices described in the Money In Acted HOUse Plan (MIAHOU).
Collect visas of authorized staff members, set-up commitment ceiling in local currencies, define methods and timescales for payment, check authorization levels, budget availability, budget line on which the expense is to be allocated to, ensuring full compliance with ACTED and donors procedures.
Validate partner's accounting and documentation accuracy and compliance before payment.
Lead budget follow-up (A7.01) and allocation tables (A5) consolidation process.
Analyse/report gaps between planned budgets and actual expenses; comply to the flexibility rule.
Anticipate financial risks, present budget updates and mitigation plans during FLAT meetings.
Analyse and report monthly running costs, fleet and communication of each area (A6.01-04).
Prevent and report any financial and operational loss (A6.01 ACT follow-up).
Take the lead on external audit preparation in support to the country compliance teams if any and contribute to opening/closeout meetings, responses to audit reports, recommendations' implementation plans.
Review and negotiate terms of grant contracts before signature (payment & financial reporting schedule, use of HQ cash-pooling system, etc.);
Plan, consolidate, draft & crosscheck with Project Development Department (PDD) financial reports when required (ad'hoc, interim and final), respecting contractual deadlines and rules such as flexibility, eligibility and liquidation period, etc.
Follow-up payments from donors and financial project close-out (contract liquidation).
Update the organization chart and ToRs of the finance and administration departments if applicable according to the mission development.
Improve information flows within the department and with other departments.
Plan field monitoring missions.
Perform any other related activities as assigned by immediate supervisor.
Benefits:
If you are accepted at this opportunity, you will have:
Salary defined by the ACTED salary grid depending on education level, expertise, security level and experience.
Living allowance of 300 USD.
Lodging and food provided in the ACTED guesthouse.
Flight tickets in and out + Visa.
Provision of medical and repatriation insurances.
About ACTED:
ACTED is a French humanitarian NGO established in 1993. It is a non-governmental, non-political and non-profit organization committed to supporting vulnerable populations around the world. ACTED's teams work in 36 countries, responding to emergency situations, whilst also supporting rehabilitation and development. ACTED implements more than 450 projects a year reaching 8 million people, with a c. €200 million budget and more than 400 international staff and 4,300 national staff. It is the second largest French NGO after Médecins Sans Frontières. The headquarters are in Paris, France.
See more available Phd scholarships on Mina7
See more opportunities in Canada available on Mina7
See more available grants on Mina7
Autres organisations
---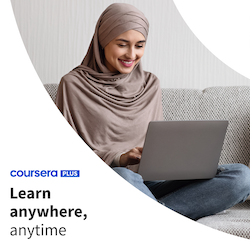 Choisissez votre destination d'études
---
Choisissez le pays que vous souhaitez le visiter pour étudier gratuitement, travailler ou faire du bénévolat
Vous trouverez aussi
---