DÉTAILS OPPORTUNITÉ
Organisation à but non lucratif
Région
Pays hôte
Date limite
05 sept. 2020
Niveau d'études
Type d'opportunité
Financement d'opportunité
Pays éligibles
Algérie
,
Comores
,
Egypte
,
Jordanie
,
Liban
,
Mauritanie
,
Oman
,
Qatar
,
Soumalie
,
Syrie
,
Émirats arabes unis
,
bahrain
,
Djibouti
,
Iraq
,
Kuwait
,
Libya
,
Maroc
,
Palestine
,
Arabie Saoudite
,
Soudan
,
Tunisie
,
Yemen
Région éligible
Amaris announces a job opportunity in Singapore to work as a front office application support analyst.
Eligibility:
You must have:
From 2 to 5 years of experience in similar front office application support.
Strong SQL and scripting languages (code analysis, debugging, monitoring development...).
Strong UNIX command lines knowledge (Linux Red Hat used).
Strong time and task management skills in a high multitasking environment.
Exposure to Sybase ASE or similar DB technology, Unix OS, Windows 2008/2012 servers.
Exposure to IT production environment and standard methodologies (Change and Incident Management, Disaster Recovery process, ITIL and Agile processes).
Exposure to Excel data manipulation (VLOOKUP, PivotTable, Array, Sumproduct, etc.) and scripting (VBA).
Exposure to multi-cultural work environment.
Knowledge of financial products such as risk and pricing of derivatives and cash products.
Knowledge of standard methodology as a CMMI, ITIL and agile.
Preferably experience in developing or providing support on Kondor+3.0/3.4 applications.
Preferably experience with business object for reports developments.
Your Responsibilities:
Ensure the ongoing level 1 & 2 technical and functional support of Kondor+ system including:
Understand users request and provide a customer-oriented support.
Inform users of relevant information.
Support for any production incidents and problem resolution. Gathering of incident symptoms, investigation of root cause and behavior, reproducing incident on test environment, recovery of incident or deployment of workaround, communication with Level 3 for long term fix.
Coordinate with other teams when required.
Support of multiple interfaces from/to upstream and downstream systems.
Support for Kondor APAC core components (deal booking and schedules generations, risk & PNL calculation, reports generation, system configuration…).
Ensure the ongoing maintenance of Kondor+ APAC system including:
Capturing users requirements, performing gap and impact analysis, producing functional specifications, and escalate/follow them up with the relevant IT teams.
Participate to the life cycle of multiple ongoing projects as ALMT IT domain expert.
Adhering to defined best practices and GM standards for change, release, incident, problem and request management (ITIL followed).
Participation in maintenance operation (BCP, DR, maintenance operations, go live, etc.).
Coordinate with the other IT APS and system teams supporting the system (ALMT Dev team, Market data, DBA, Unix/Windows…).
Follow and ensure that the compliance, operational risks and IT Security guidelines are followed and applied by the team.
Benefits:
If you are accepted at this opportunity, you will:
Be part of an international, multicultural environment of 7,750 talented people over 60 countries and 5 continents.
Join a fast-growing global group with a turnover of €565M and over 1,000 clients across the world.
Explore opportunities to grow quickly with a tailor-made career path as 70% of the key senior talent joined the company.
Take advantage of over 500 training courses in the ACADEMY catalogue, which includes programs in interpersonal communication, team management, project management, etc.
Get the opportunity to support nonprofit organizations thanks to the foundation initiatives and volunteering platform OneSmallStep.
Depending on your performance and eligibility criteria, you can benefit from international mobility opportunities and progress your career worldwide, and/or experience other departments and sectors.
About Amaris:
It is an independent, international Technologies and Management Consulting Group. Created in 2007, Amaris is already established in over 50 countries and supports more than 750 clients worldwide throughout their project's lifecycle. Their expertise covers five areas of innovation: Business and Management, Information Technologies, Engineering and High Technologies, Telecommunications, and Biotech and Pharma. With more than 65 offices across the world, the Group offers proximity support to its clients in all their locations and many opportunities of international careers for employees. In 2018, Amaris aims to reach a turnover of 260 million euros, 5,000 employees and to develop its workforces with the anticipation of a further 2,000 new job openings.
See more available online courses on Mina7
See more opportunities in the US available on Mina7
See more available jobs on Mina7
Autres organisations
---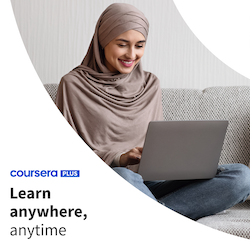 Choisissez votre destination d'études
---
Choisissez le pays que vous souhaitez le visiter pour étudier gratuitement, travailler ou faire du bénévolat
Vous trouverez aussi
---