DÉTAILS OPPORTUNITÉ
Organisation à but non lucratif
Région
Pays hôte
Date limite
05 sept. 2020
Niveau d'études
Type d'opportunité
Spécialités
Financement d'opportunité
Pays éligibles
Algérie
,
Comores
,
Egypte
,
Jordanie
,
Liban
,
Mauritanie
,
Oman
,
Qatar
,
Soumalie
,
Syrie
,
Émirats arabes unis
,
bahrain
,
Djibouti
,
Iraq
,
Kuwait
,
Libya
,
Maroc
,
Palestine
,
Arabie Saoudite
,
Soudan
,
Tunisie
,
Yemen
Région éligible
Amaris announces a job opportunity in Austria to work as a technical project manager. In Austria, Amaris focuses on the areas of information technology & digitalization, engineering and telecommunications. With around 165 employees in Vienna and Eastern Austria, Amaris looks after 70 major customers and supports them sustainably in the implementation of complex projects. The team is looking for a new colleague to take on a challenge as a technical project manager in smart metering for one of the clients.
Eligibility:
You must have:
At least 3 years of experience in a similar role.
Experience with different project management methodologies.
Bachelor degree or equivalent in electrical engineering or energy.
Knowledge of G3-PLC/PRIME/OSGP protocols.
Kowledge of OBIS, IDIS, DLMS/Cosem.
Proficiency in English, any other language is a plus.
Your Responsibilities:
You will be responsible of:
Assist with the qualification, management and progression of new development and innovation initiatives through initial phases until completion.
Provide support to early-stage business development and proposition identification.
Help to build and maintain the team's business and stakeholder relationships both externally and internally within the company.
Support completion of reporting requirements.
Assign, monitor and deliver work packages required to achieve the project's outcomes.
Regular progress reporting at project, program and governance forums.
Explore new ways of improving existing services and products.
Provide product training and technical expertise.
Work with development leads so that product requirements are understood and met.
Coordinate product release with marketing, sales, and development teams.
Benefits:
If you are accepted at this opportunity, you will have:
Attractive career possibilities & a personalized training plan.
Annual salary & personal development reviews.
Community of 6500 experts worldwide.
Participation in technological events.
A dynamic and international work environment.
Offices in the heart of Berlin.
Work with clients in Berlin as the company doesn't want you to spend your life in planes or trains.
One of the fastest growing and most innovative companies in Europe.
Join a fast-growing global group with a turnover of €565 M and over 1,000 clients across the world.
Explore opportunities to grow quickly with a tailor-made career path as 70% of the key senior talent joined the company at entry level.
Get the opportunity to support nonprofit organizations thanks to the foundation initiatives and volunteering platform OneSmallStep.
Depending on your performance and eligibility criteria, you can benefit from international mobility opportunities and progress your career worldwide, and/or experience other departments and sectors.
About Amaris:
It is an independent, international Technologies and Management Consulting Group. Created in 2007, Amaris is already established in over 50 countries and supports more than 750 clients worldwide throughout their project's lifecycle. Their expertise covers five areas of innovation: Business and Management, Information Technologies, Engineering and High Technologies, Telecommunications, and Biotech and Pharma. With more than 65 offices across the world, the Group offers proximity support to its clients in all their locations and many opportunities of international careers for employees. In 2018, Amaris aims to reach a turnover of 260 million euros, 5,000 employees and to develop its workforces with the anticipation of a further 2,000 new job openings.
See more available Phd scholarships on Mina7
See more available exchange programs on Mina7
See more available opportunities in Germany on Mina7
Autres organisations
---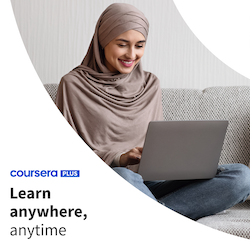 Choisissez votre destination d'études
---
Choisissez le pays que vous souhaitez le visiter pour étudier gratuitement, travailler ou faire du bénévolat
Vous trouverez aussi
---