DÉTAILS OPPORTUNITÉ
Organisation à but non lucratif
Région
Pays hôte
Date limite
05 sept. 2020
Niveau d'études
Type d'opportunité
Financement d'opportunité
Pays éligibles
Algérie
,
Comores
,
Egypte
,
Jordanie
,
Liban
,
Mauritanie
,
Oman
,
Qatar
,
Soumalie
,
Syrie
,
Émirats arabes unis
,
bahrain
,
Djibouti
,
Iraq
,
Kuwait
,
Libya
,
Maroc
,
Palestine
,
Arabie Saoudite
,
Soudan
,
Tunisie
,
Yemen
Région éligible
Amaris announces a job opportunity in Singapore to work as a project manager/ business analyst in credit risk.
Eligibility:
You must have:
Strong analytical and product management skills including a thorough understanding of how to interpret customer business needs and translate them into application and operational requirements.
Excellent verbal and written communication skills and the ability to interact professionally with a diverse group, managers, and subject matter experts.
Senior expertise in:

Banking industry.
Credit and risk processes and features.
Collateral management.
Financing ratios.
Knowledge of financial products and on their underlying.
RWA calculations methodologies.
Credit risk operations impacts on general ledger.

Certification on RISKS and CFA are a plus.
Your Responsibilities:
The person will be the privileged contact for the users and will be responsible for the following missions and all standard project management tasks:
Planning and budget elaboration and follow-up.
Organize and run dedicated steering committee.
Risks, attention points and issues follow-up.
Structure the new projects coming in the domain with all stakeholders involved in order to be able to decide the best way to deliver the expected solutions.
Lead the elaboration of a functional solution with users and business.
Proactively communicate and collaborate with external and internal third parties to analyze information needs and functional requirements and deliver the following artifacts as needed: (Functional requirements (Business Requirements Document), iii. use cases, GUI, screen and interface designs).
Define requirements using interviews, document analysis, requirements workshops, surveys, site visits, business process descriptions, use cases, scenarios, business analysis, tasks and workflow analysis.
Drive and challenge business units on their assumptions of how they will successfully execute their plans.
Lead, with the support of the IT DEV leader, the definition of the solution and the implementation road map.
Lead the definition of user cases for user acceptance test with end users.
Manage all the decision making and analysis process allowing to design, validate the solution, and get the necessary approvals in terms of architecture, IT risk and IT security and budget.
Coordinate the implementation from a project management perspective.
Bring added value to both the IT tools functionality and potential changes to operational processes impacted.
Be the liaison between the business units, technology teams and support teams.
Ensure the project governance is applied at each step.
Benefits:
If you are accepted at this opportunity, you will:
Be part of an international, multicultural environment of 7,750 talented people over 60 countries and 5 continents.
Join a fast-growing global group with a turnover of €565M and over 1,000 clients across the world.
Explore opportunities to grow quickly with a tailor-made career path: 70% of the key senior talent joined the company at entry level.
Take advantage of over 500 training courses in the ACADEMY catalogue, which includes programs in interpersonal communication, team management, project management, etc.
Get the opportunity to support nonprofit organizations thanks to the foundation initiatives and volunteering platform OneSmallStep
Depending on your performance and eligibility criteria, you can benefit from international mobility opportunities and progress your career worldwide, and/or experience other departments and sectors.
About Amaris:
It is an independent, international Technologies and Management Consulting Group. Created in 2007, Amaris is already established in over 50 countries and supports more than 750 clients worldwide throughout their project's lifecycle. Their expertise covers five areas of innovation: Business and Management, Information Technologies, Engineering and High Technologies, Telecommunications, and Biotech and Pharma. With more than 65 offices across the world, the Group offers proximity support to its clients in all their locations and many opportunities of international careers for employees. In 2018, Amaris aims to reach a turnover of 260 million euros, 5,000 employees and to develop its workforces with the anticipation of a further 2,000 new job openings.
See more available internships on Mina7
See more opportunities in the UK available on Mina7
See more available exchange programs on Mina7
Autres organisations
---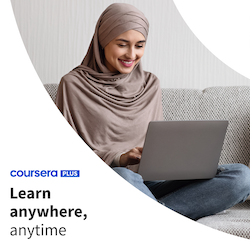 Choisissez votre destination d'études
---
Choisissez le pays que vous souhaitez le visiter pour étudier gratuitement, travailler ou faire du bénévolat
Vous trouverez aussi
---