DÉTAILS OPPORTUNITÉ
Association Académique
Région
Pays hôte
Date limite
19 oct. 2020
Niveau d'études
Type d'opportunité
Spécialités
Financement d'opportunité
Pays éligibles
Algérie
,
Comores
,
Egypte
,
Jordanie
,
Liban
,
Mauritanie
,
Oman
,
Qatar
,
Soumalie
,
Syrie
,
Émirats arabes unis
,
bahrain
,
Djibouti
,
Iraq
,
Kuwait
,
Libya
,
Maroc
,
Palestine
,
Arabie Saoudite
,
Soudan
,
Tunisie
,
Yemen
Région éligible
CERN s offering an internship opportunity in Geneva, Switzerland. If you're an undergraduate in Administration and are looking for a practical training period or a place to complete your final project, you could spend 2 to 12 months at CERN during the course of your studies (Bachelor or Master). If your university requires or encourages you to acquire work experience through an internship, imagine doing this at CERN in Geneva.
It could be in any of the following disciplines: translation, human resources, advanced secretarial work, business administration, logistics, law, finance, accounting, library and information science, engineering management, science communication, education, audiovisual, communication and public relations, psychology, audit are but a few examples of the many domains in which successful applicants will learn and contribute their knowledge.
Eligibility criteria:
You are a national of a
CERN Member or Associate Member State.
You should have completed at least 18 months of your undergraduate studies (Bachelor or Master's) specialising in an administrative field at the time of the next student committee taking place in December 2020.
You can stay for at least 2 and at most 12 months while remaining registered as a full-time student.
You have a good knowledge of English OR French.
Please note that in case you are studying in a STEM/engineering field, you are not eligible to apply for this position. Instead, please consider applying for the
CERN Technical Student programme.
Benefits offered:
A contract of association from 2 to 12 months.
An allowance of 3319 Swiss Francs per month (net of tax).
A travel allowance.
Depending on your personal circumstances, a supplement if you are married and/or have children.
Coverage by CERN's comprehensive Health Insurance scheme (the contribution will be automatically deducted from your allowance).
2,5 days of paid leave per month (for a contract duration of minimum 4 months).
Required documentation:
A CV.
A copy of your most recent academic transcript giving an overview of your marks (if you download it from your university portal please make sure there is no protection so that we can open it).
A reference letter from your University Professor is mandatory. Should you have one from a previous internship you may add this as a second reference. You may upload the reference letter yourself, whilst submitting your application, or through your referee via the link you will receive shortly after submitting your application.
About CERN:
At CERN, the European Organization for Nuclear Research, physicists and engineers are probing the fundamental structure of the universe. Using the world's largest and most complex scientific instruments, they study the basic constituents of matter - fundamental particles that are made to collide together at close to the speed of light. The process gives physicists clues about how particles interact and provide insights into the fundamental laws of nature.
See more available online courses on Mina7
See more available opportunities for travel abroad on Mina7
Autres organisations
---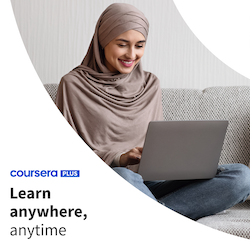 Choisissez votre destination d'études
---
Choisissez le pays que vous souhaitez le visiter pour étudier gratuitement, travailler ou faire du bénévolat
Vous trouverez aussi
---