DÉTAILS OPPORTUNITÉ
Organisation à but non lucratif
Région
Pays hôte
Date limite
07 oct. 2020
Niveau d'études
Type d'opportunité
Spécialités
Financement d'opportunité
Pays éligibles
Algérie
,
Comores
,
Egypte
,
Jordanie
,
Liban
,
Mauritanie
,
Oman
,
Qatar
,
Soumalie
,
Syrie
,
Émirats arabes unis
,
bahrain
,
Djibouti
,
Iraq
,
Kuwait
,
Libya
,
Maroc
,
Palestine
,
Arabie Saoudite
,
Soudan
,
Tunisie
,
Yemen
Région éligible
WHO offers a job opportunity in UAE to work as a business support assistant. The global ETC unit is currently seeking an eLearning developer to design and develop expertise in e-learning technologies. This position will support content creation for multiple learning modalities (instructor-led, webinars, video, etc.), but will be primarily focused on online content creation. The e-learning content developer will work under the supervision of the senior IT emergency operations specialist, who leads content development for global ETC training activities. The ETC is a global network of organizations that work together to provide shared technology services in humanitarian settings. A core strength of the ETC is its ability to respond to disasters (natural and man-made). The ETC also works with governments, national business and local communities to better prepare and respond to disasters, as well as build communications resilience, moving from managing disasters to managing risk.
Eligibility:
You must have:
Completed secondary school education and have bachelor's degree in training, instructional design, learning technologies, or related field.
At least 3 years of progressive responsible support work in capacity building, training, education, project coordination or related field.
At least 1 year of training design experience.
It's preferred to have experience in process management for the training development life cycle, from initial design through delivery and implementation.
Experience in instructional design experience (preferred) or experience in working with instructional designers.
Solid knowledge of course development software (preferable Articulate Storyline 360) and at least one learning management system.
Visual design skills (Dreamweaver, Photoshop, Illustrator, indesign) and ability to storyboard.
Ability to write effective copy, instructional text, audio scripts/video scripts.
Knowledge of learning theories and instructional design models.
It's preferred to have lesson and curriculum planning skills.
Language proficiency in written and spoken English.
Your Responsibilities:
You will be responsible of:
Create and deliver eLearning content for ETC training activities utilizing authoring tools like Articulate Storyline 360 or Rise 360.
Engage with Subject Matter Experts (SMEs) for content curation.
Assist in design and delivery of engaging training content using various training modalities including, but not limited to: mobile, on-line, video.
Support and provide inputs to eLearning instructional design and adult learning theory.
Support creation of templates, and checking content meets QA (Quality Assurance) standards.
Utilize technical and creative writing skills to enhance engagement.
Work collaboratively with communications and use graphic design and videos to create an impactful learning experience.
Address changes and feedback to course deliverables in a timely manner.
Support evaluation of training outcomes based on Key Performance Indicators (KPIs).
Work in a fast-paced, constantly changing environment.
Understand and communicate the strategic objectives through helping teammates articulate WFP's strategic objectives.
Suggests potential improvements to team's work processes to supervisor.
Explains the impact of WFP activities in beneficiary communities to teammates.
Trains junior teammates on new skills and capabilities.
Seeks opportunities to work with people from different backgrounds.
Tracks progress toward goals and shares this information on a regular basis with supervisor.
Encourage innovation & creative solutions through exploring ways to consistently be more efficient and accurate in own areas of work and shares new methods of work with colleagues.
Focuses on getting results and tracks trends in completion rates for own tasks to identify opportunities for efficiency.
Make commitments and take responsibility for own tasks and notifies supervisor as soon as possible of potential delays in meeting deadlines or commitments.
Independently decides what action to take when faced with critical choices in the workplace or in dangerous situations in the field.
Connect and share across WFP units and suggest opportunities for partnering with other units to supervisor.
Build strong external partnerships through identify opportunities to work with colleagues and partners in the field towards common goals.
Be politically agile & adaptable and develops an understanding of the value of WFP's teams and external partners in fulfilling team's goals and objectives.
Be clear about the value WFP brings to partnerships and aligns own activities with supervisor's priorities to fulfill internal and external partner needs.
Perform other related duties as required.
Benefits:
You will benefit from:
Salary starts from AED 12,000 per month plus medical insurance.
Being part of a global, diverse and multicultural community like WFP, will continuously expose you to new ideas and perspectives.
Reach beyond yourself and discover your true potential as WFP offers the kind of life-changing experiences you're unlikely find in many other organizations.
About WFP:
The World Food Program (WFP) is the food-assistance branch of the United Nations and the world's largest humanitarian organization addressing hunger and promoting food security. According to the WFP, it provides food assistance to an average of 91.4 million people in 83 countries each year. From its headquarters in Rome and from more than 80 country offices around the world, the WFP works to help people who cannot produce or obtain enough food for themselves and their families. It is a member of the United Nations Development Group and part of its executive committee.
See more scholarships available on Mina7
See more available online courses on Mina7
See more available competition and awards on Mina7
Autres organisations
---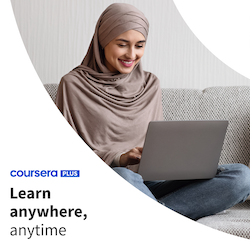 Choisissez votre destination d'études
---
Choisissez le pays que vous souhaitez le visiter pour étudier gratuitement, travailler ou faire du bénévolat
Vous trouverez aussi
---