DÉTAILS OPPORTUNITÉ
Organisation à but non lucratif
Région
Pays hôte
Date limite
15 nov. 2020
Niveau d'études
Type d'opportunité
Spécialités
Financement d'opportunité
Pays éligibles
Algérie
,
Comores
,
Egypte
,
Jordanie
,
Liban
,
Mauritanie
,
Oman
,
Qatar
,
Soumalie
,
Syrie
,
Émirats arabes unis
,
bahrain
,
Djibouti
,
Iraq
,
Kuwait
,
Libya
,
Maroc
,
Palestine
,
Arabie Saoudite
,
Soudan
,
Tunisie
,
Yemen
Région éligible
ICRC is offering a traineeship in the Internal Communication Unit in Geneva, Switzerland.
Required qualifications:
Bachelor or masters degree in communications/journalism or in a related field
Experience in communication or internal communication an asset
Experience with web analytics/statistics
Experience in web or graphic design
Experience with filming and video editing an asset
Experience with content management systems (CMS) an asset.
Desired profile and skills:
Excellent writing and editing skills (English)
Well organized and diligent
Good team player
Able to work independently and autonomously when required
Good computer skills (Microsoft Office, Excel, SharePoint etc.)
Good knowledge of web analytical tools (Google Analytics)
Motivated to learn and develop new skills
Strongly motivated by humanitarian work
Able to work under pressure
Accountabilities & Functional responsibilities:
Produces, edits and revises a range of engaging texts (articles and/or interviews) in English for internal audiences in coordination with the head of unit (HoU) and/or the intranet editor-in-chief
Creates, edits, repurposes and publishes a wide variety of compelling and engaging digital and audiovisual products (using video, photos, etc.) for the intranet and other digital channels
Creates multimedia content for the intranet (animated videos, video interviews, animated presentations, infographics)
Helps set up performance indicators for publications on intranet to determine if goals are being met
Conducts evaluations of the success after publication (measures and analyses content impact, engagement and audience reach) and produces analytical reports and draws recommendations
Improves the selection of suitable tools for analyzing statistics
Publishes content on the ICRC intranet via the content management system (CMS)
Supports the organization of all-staff town-halls and other (online/offline) events
Supports the HoU in the establishment of internal communication plans for ICRC departments/projects and delegations
Contributes to the implementation of these communication plans in coordination with the HoU.
Monthly salary:
Gross monthly salary: 3000 CHF.
About ICRC:
The International Committee of the Red Cross is a humanitarian institution based in Geneva, Switzerland, and a three-time Nobel Prize Laureate. The ICRC is an independent, neutral organization ensuring humanitarian protection and assistance for victims of war and armed violence. It takes action in response to emergencies and promotes respect for international humanitarian law and its implementation in national law. The ICRC also endeavours to prevent suffering by promoting and strengthening humanitarian law and universal humanitarian principles.
See more available competition and awards on Mina7
See more opportunities in the US available on Mina7
Autres organisations
---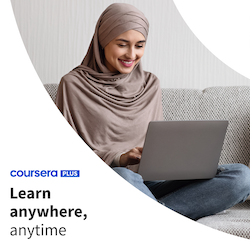 Choisissez votre destination d'études
---
Choisissez le pays que vous souhaitez le visiter pour étudier gratuitement, travailler ou faire du bénévolat
Vous trouverez aussi
---