DÉTAILS OPPORTUNITÉ
Organisation à but non lucratif
Région
Pays hôte
Date limite
17 nov. 2020
Niveau d'études
Type d'opportunité
Spécialités
Financement d'opportunité
Pays éligibles
Algérie
,
Comores
,
Egypte
,
Jordanie
,
Liban
,
Mauritanie
,
Oman
,
Qatar
,
Soumalie
,
Syrie
,
Émirats arabes unis
,
bahrain
,
Djibouti
,
Iraq
,
Kuwait
,
Libya
,
Maroc
,
Palestine
,
Arabie Saoudite
,
Soudan
,
Tunisie
,
Yemen
Région éligible
The World Food Programme (WFP) is offering a job opportunity as a Governance Officer to join the team in Tunisia for 2020.
Key accountabilities (not all-inclusive):
Support the identification of potential partners and partnership to ensure a collaborative and holistic approach in the area of school feeding programs.
Liaise with Ministry of foreign affairs, to issue certificates, visas and documentation relating to WFP staff.
Track and collate data to support senior managers in developing new strategies to enable informed decision making.
Support and coordinate data gathering and monitoring/assessment systems, that enable informed.
decision making and consistency of information presented to stakeholders.
Maintain a clear flow of communication with all relevant colleagues to ensure resourcing issues are timely and adequately addressed.
Maintain effective relationships with representatives of government through appropriate channels, and coordinate meetings, attending where required.
Contribute to strengthening the regular framework and tools in the area of governance.
Act in an assigned emergency response capacity as required to meet emergency preparedness and response needed.
Additional responsibilities as per the job needs.
Standard minimum qualifications:
University degree in International Affairs, Economics, Nutrition/Health, Agriculture, Environmental Science, Social Sciences or other field relevant to international development assistance.
Advanced university degree is an advantage.
Fluency in both oral and written communication in the Arabic, French, and English languages.
At least three years of work experience in a programme, fund, or agency of the United Nations or non-governmental organisations in the areas of resource mobilization, external relations, partnerships, communications, public information or programme support.
Experience operating in a dynamic, international environment
Experience working in the education field/food security/nutrition/social protection.
Solid knowledge of the country context in terms of food security/education /social protection aspects
Training and/or experience utilising computers, including word processing, spreadsheet and other standard WFP software packages and systems.
General knowledge of UN system policies, rules, regulations and procedures governing administration.
Desired experiences for entry into the role:
Has gained experience in implementing technical programs (i.e. nutrition, etc.).
Has implemented programmes and provided input into designing operations.
Has provided input into policy discussions and decisions.
Benefits:
Attractive salary in accordance with industry standards.
Attractive pension plan.
Child allowance.
Language allowance (subject to passing language assessment).
Medical coverage for staff and dependents.
Variety of leave entitlements, incl. 30 days annual leave/year, maternity/paternity leave, and special leave arrangements.
About World Food Programme:
The World Food Program (WFP) is the food-assistance branch of the United Nations and the world's largest humanitarian organization addressing hunger and promoting food security. According to the WFP, it provides food assistance to an average of 91.4 million people in 83 countries each year. From its headquarters in Rome and from more than 80 country offices around the world, the WFP works to help people who cannot produce or obtain enough food for themselves and their families. It is a member of the United Nations Development Group and part of its executive committee.
See more available opportunities in Australia on Mina7
See more available volunteer opportunities on Mina7
Autres organisations
---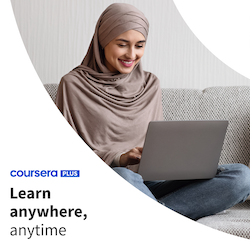 Choisissez votre destination d'études
---
Choisissez le pays que vous souhaitez le visiter pour étudier gratuitement, travailler ou faire du bénévolat
Vous trouverez aussi
---