DÉTAILS OPPORTUNITÉ
Organisation à but non lucratif
Région
Pays hôte
Date limite
01 août 2020
Niveau d'études
Type d'opportunité
Pays éligibles
Algérie
,
Comores
,
Egypte
,
Jordanie
,
Liban
,
Mauritanie
,
Oman
,
Qatar
,
Soumalie
,
Syrie
,
Émirats arabes unis
,
bahrain
,
Djibouti
,
Iraq
,
Kuwait
,
Libya
,
Maroc
,
Palestine
,
Arabie Saoudite
,
Soudan
,
Tunisie
,
Yemen
Région éligible
Cardiff Metropolitan University in the UK offers an Elite Sports Scholarship to undergraduate and graduate students who excel in a sport and who are studying or intending to study at the university. The award of scholarships is reviewed on an annual basis and students will be required to demonstrate their continuing commitment to Cardiff Met performance sport and their personal sporting development in order to continue to benefit from the scheme for the duration of their studies.
Eligibility Criteria:
To be eligible for a scholarship, athletes must:
be studying, or about to commence studying at Cardiff Metropolitan University (any course);
be competing in a recognized British Universities & Colleges Sport (BUCS) sport and contribute to the University's BUCs objectives;
be competing at an international level, or must be performing towards the highest level in their sport (e.g. national/international/professional);
be recommended by their NGB coach and/or the University's coach in their sport.
Scholarship Conditions:
Students will be expected to represent Cardiff Met at open events and participate in promotion and marketing activities for the School of Sports and Health Science. Failure to do so could result in loss of scholarship.
You must be enrolled as a full-time student at Cardiff Metropolitan University and in possession of your Student ID Card in order for the catering or general campus allowance to be processed.
Payment of the award in years 2 and 3 is subject to successful progression onto the next year of study.
Payment of the award in years 2 and 3 is subject to the progression of your level of sporting progress, which will be determined by the Performance Sport Panel.
There will normally be no fourth year of the award, however, consideration will be given for applicants who undertake a 4-year program, as well as those studying part-time and/or postgraduate programs.
The award will not be provided to anyone having to re-sit a whole year unless you have full mitigating circumstances for all re-sit credits. Further information on mitigating circumstances can be found in the Academic Handbook.
You will have to re-apply each year (form for completion will be supplied by the Head of Performance Sport).
You may not be in receipt of both the Elite Sport Scholar award and the Postgraduate Scholarship concurrently.
The award package will be tailored to support students in achieving their potential within their chosen sport.
Benefits and Scholarship Value:
Students who are successful in their application for the award will receive a package of scholarship benefits worth approximately £5,000 that includes:
£1,000 discount from their program tuition fees.
Access to excellent facilities.
Sports science support, including nutrition, psychology, physiology, biomechanics.
Sports medicine, including physiotherapy massage.
Active yoga and recovery sessions.
Performance workshops.
About Cardiffmet University:
The university was founded in 1865 in Cardiff, UK, and was initially an art school. The university offers degree courses in a variety of disciplines. The study is available at undergraduate and postgraduate levels, full-time and part-time, and research opportunities are offered. Cardiff Metropolitan University has a number of research and enterprise centers, including the Food Industry Centre, the Welsh Centre for Tourism Research, and the National Centre for Product Design and Development Research.
See more available bachelor scholarships on Mina7
See more available fellowships on Mina7
See more available opportunities in Turkey on Mina7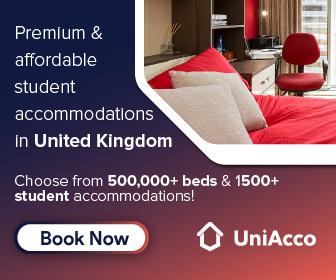 Choisissez votre destination d'études
---
Choisissez le pays que vous souhaitez le visiter pour étudier gratuitement, travailler ou faire du bénévolat
Vous trouverez aussi
---