DÉTAILS OPPORTUNITÉ
Organisation à but non lucratif
Région
Pays hôte
Date limite
20 août 2020
Niveau d'études
Type d'opportunité
Spécialités
Financement d'opportunité
Pays éligibles
Algérie
,
Comores
,
Egypte
,
Jordanie
,
Liban
,
Mauritanie
,
Oman
,
Qatar
,
Soumalie
,
Syrie
,
Émirats arabes unis
,
bahrain
,
Djibouti
,
Iraq
,
Kuwait
,
Libya
,
Maroc
,
Palestine
,
Arabie Saoudite
,
Soudan
,
Tunisie
,
Yemen
Région éligible
Film Free Way invites filmmakers around the world to participate in the Demakijaż festival that has been taking place since 2016 in Poland. "Let's Start the Revolution" is a competition awarding the best short film directed by a woman that tackles issues related to femininity. The competition also provides a space for the networking of women filmmakers, viewers, and film producers. In 2019, over 40 films were submitted for the competition. Out of these, 14 were chosen by the selection committee to be screened during the festival and evaluated by the audience.
Awards:
The short-listed films are judged by the Festival audience. The official announcement of their decision and the award ceremony will take place on 25 October 2020. The director of the best film selected by the Festival audience will receive the main prize in the amount of 1000 PLN ($260).
Rules & Terms:
The competition is open to short-length films, not exceeding a 30-minute running time, directed in 2018-2020 by emerging women filmmakers with the experience of functioning as women.
In accordance with the founding principles of the Festival, the competition is especially interested in showcasing films that focus on the representation of a diversity of practices of femininity.
Each submission should include English subtitles and a succinct English biography of the director.
The Festival Office accepts competition entries from 23 June till 20 August 2020.
All entrants whose films have been short-listed will be notified by email by 15 September 2020.
The directors of the short-listed films are obliged to provide the Festival Organizers with a link to the official digital file of the film (DCP, MOV, mp4) by 30 September 2020.
Entering the competition is tantamount to agreeing that the entrant's content (film) will be screened as part of the Festival as well as part of additional guest screenings and /or replicas of the Festival within a year (12 months) from the closing of the Festival.
The entrant (film director) also agrees to make the film submission available online during the Festival – on the website provided by the Festival Organizers.
Appearing in person at the Festival – be it online or offline – will be discussed individually with the directors of the short-listed films.
All the costs related to the transport/transfer of film copies are borne by each entrant.
The Festival Organizers reserve the right to cancel the competition as well as to conduct it online in all its entirety.
About Film Free Way:
Film FreeWay is the world's number one way to discover and submit to film festivals and creative contests. It is the only submission platform that is 100% free for submitters.
See more available Master's scholarships on Mina7
See more available exchange programs on Mina7
See more available opportunities for travel abroad on Mina7
Autres organisations
---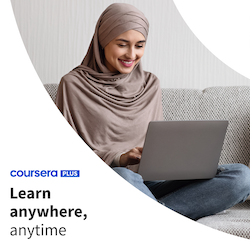 Choisissez votre destination d'études
---
Choisissez le pays que vous souhaitez le visiter pour étudier gratuitement, travailler ou faire du bénévolat
Vous trouverez aussi
---