DÉTAILS OPPORTUNITÉ
Organisation à but non lucratif
Région
Pays hôte
Date limite
07 sept. 2020
Niveau d'études
Type d'opportunité
Spécialités
Pays éligibles
Algérie
,
Comores
,
Egypte
,
Jordanie
,
Liban
,
Mauritanie
,
Oman
,
Qatar
,
Soumalie
,
Syrie
,
Émirats arabes unis
,
bahrain
,
Djibouti
,
Iraq
,
Kuwait
,
Libya
,
Maroc
,
Palestine
,
Arabie Saoudite
,
Soudan
,
Tunisie
,
Yemen
Région éligible
The Open University Business and Law Schools, collectively known as the Faculty of Business and Law (FBL), is currently inviting applications for a dozen funded PhD studentship projects relating to a themed call on 'Responding to COVID-19 and the Climate Emergency' for a February 2021 start date.
About the Projects:
Projects focused on the pandemic and its aftermath cover a variety of topics from rethinking relations between organisations and the material/natural environment; to gender, ethnicity and class at work and social inequalities laid bare by the pandemic; and the future of work through empirical research with workers.

Others focus on the lived experience of uncertainty for managers and organisations; the role of inter-organisational collaboration in rebuilding civil society; and expectations and perceptions of service providers and customers during the pandemic.

Law and order is also on the agenda as UK policing is facing a range of new and emerging operational and organisational challenges due to the pandemic, balancing public interest, hazards, staff wellbeing, politics and finances.

The outbreak and resulting European-wide lockdown has had significant ramifications as well for women's (human) rights, and for ensuring their safety, dignity and equal treatment.

Technology, data, law, regulation and governance will also be put under the microscope with an eye on the pandemic's economic, political, philosophical and cultural effects.

Three projects focus on the climate emergency, ranging from the consumer response to green advertising; to the renewable energy sector in Africa; and also exploring democratic practice as a way to engage communities and individuals in a fair transition to a green economy.

All these projects are being supervised by a range of academic experts drawn from both the Business and Law Schools.
Requirements:
Applicants for the PhD programme should have minimum qualifications of an upper second class honours degree 2:1 (or an equivalent) and usually a specialist masters in a subject relevant to the intended study with a strong research element.
Benefits:
The Studentships cover tuition fees, a generous research training support
grant and a stipend (circa £15,285 per annum) for 36 months.
You will join a vibrant environment of students and academics in the Faculty of Business and Law who conduct research of the highest international standard that has economic, public and social value consistent with the mission of The Open University.
You will work with subject specialists and have the opportunity to develop your skills in research communication, engagement and impact.
About the Open University:
The Open University is a public research university and the largest university in the UK for undergraduate education. The majority of the OU's undergraduate students are based in the United Kingdom and principally study off-campus; many of its courses can also be studied anywhere in the world. There are also a number of full-time postgraduate research students based on the 48-hectare university campus where they use the OU facilities for research, as well as more than 1,000 members of academic and research staff and over 2,500 administrative, operational and support staff.
See more available online courses on Mina7
See more available jobs on Mina7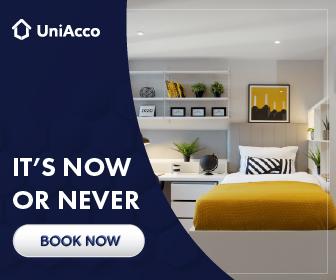 Choisissez votre destination d'études
---
Choisissez le pays que vous souhaitez le visiter pour étudier gratuitement, travailler ou faire du bénévolat
Vous trouverez aussi
---