DÉTAILS OPPORTUNITÉ
Organisation à but non lucratif
Région
Pays hôte
Date limite
15 sept. 2020
Niveau d'études
Type d'opportunité
Spécialités
Financement d'opportunité
Pays éligibles
Algérie
,
Comores
,
Egypte
,
Jordanie
,
Liban
,
Mauritanie
,
Oman
,
Qatar
,
Soumalie
,
Syrie
,
Émirats arabes unis
,
bahrain
,
Djibouti
,
Iraq
,
Kuwait
,
Libya
,
Maroc
,
Palestine
,
Arabie Saoudite
,
Soudan
,
Tunisie
,
Yemen
Région éligible
Amaris announces a job opportunity in Singapore as IT security officer.
Eligibility:
You must have:
Bachelor's degree in computer science or the equivalent. A master's degree is a plus.
At least 2+ years of hands-on experience doing security code analysis or reviews.
At least 2+ years of hands-on experience doing penetration and vulnerabilities tests.
At least 2+ years of hands-on experience as a software developer.
Any certification around security in GSSP-JAVA, GWEB, ECSP, CSSLP, CEH, CES etc.
Strong critical thinker with problem solving aptitude.
Capacity to provide deep perspective on cyber and security threats.
Excellent written and oral communication skills.
Knowledge and experience of common security protocols (e.g. TLS, OAuth 2.0, SAML, Open ID Connect, LDAP etc.) and crypto libraries (Open SSL, JWT etc.).
Knowledge and experience of server-side security, authentication and authorizations mechanisms.
Knowledge and experience of Web security (OWASP etc.) and Javascript/SPA security.
Knowledge and experience of static code security analysis and security code reviews.
Knowledge and experience of vulnerabilities/penetration testing.
Experience of a secure software life cycle in a software house or large IT department.
Software development experience.
It's preferred to have:
Knowledge of Spring security.
Experience of CI/CD and DevSecOps.
Knowledge and experience of mobile security on Android and iOS.
Experience with hardening of middleware (Tomcat, Apache, NGINX, Mongo DB etc.).
Contributing to open source projects or participation in hacker events.
Knowledge of encryption and key management.
Knowledge of IAM and SIEM solutions.
Knowledge of AS400.
Awareness of security standards relevant to SaaS and experience with cloud platforms.
Proven/previous experience with CI/CD, DevOps and agile.
Your Responsibilities:
You will be responsible of:
Integration of security into software development during design and development.
Analysis of IT systems architecture in terms of security and risk/threat modelling.
Contribution to the definition of the different types of security tests to be performed.
Supporting the development team in terms of secure development practices.
Supporting the infrastructure/middle ware teams in terms of securization.
Performing security code reviews and white box penetration testing during the development sprints.
Automation of security testing process.
Coordinating with the third-party vendors and internal stakeholders for the penetration and black box testing.
Review and assess the results of external penetration testing, and agree corrective action.
Supporting the development teams to reproduce issues.
Research and monitor current software security risk.
Provide software security training to the development team.
Benefits:
If you are accepted at this opportunity, you will:
Be part of an international, multicultural environment of 7,750 talented people over 60 countries and 5 continents.
Join a fast-growing global group with a turnover of €565M and over 1,000 clients across the world.
Explore opportunities to grow quickly with a tailor-made career path as 70% of the key senior talent joined the company at entry level.
Take advantage of over 500 training courses in the ACADEMY catalogue, which includes programs in interpersonal communication, team management, project management, etc.
Get the opportunity to support nonprofit organizations thanks to company's foundation initiatives and volunteering platform OneSmallStep.
Depending on your performance and eligibility criteria, you can benefit from international mobility opportunities and progress your career worldwide, and/or experience other departments and sectors.
About Amaris:
It is an independent, international Technologies and Management Consulting Group. Created in 2007, Amaris is already established in over 50 countries and supports more than 750 clients worldwide throughout their project's lifecycle. Their expertise covers five areas of innovation: Business and Management, Information Technologies, Engineering and High Technologies, Telecommunications, and Biotech and Pharma. With more than 65 offices across the world, the Group offers proximity support to its clients in all their locations and many opportunities of international careers for employees. In 2018, Amaris aims to reach a turnover of 260 million euros, 5,000 employees and to develop its workforces with the anticipation of a further 2,000 new job openings.
See more available fellowships on Mina7
See more available Phd scholarships on Mina7
See more available events and conferences on Mina7
Autres organisations
---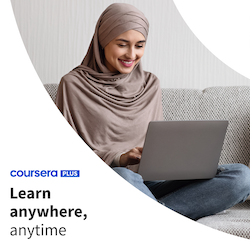 Choisissez votre destination d'études
---
Choisissez le pays que vous souhaitez le visiter pour étudier gratuitement, travailler ou faire du bénévolat
Vous trouverez aussi
---