DÉTAILS OPPORTUNITÉ
Organisation à but non lucratif
Région
Pays hôte
Date limite
19 sept. 2020
Niveau d'études
Type d'opportunité
Spécialités
Financement d'opportunité
Pays éligibles
Algérie
,
Comores
,
Egypte
,
Jordanie
,
Liban
,
Mauritanie
,
Oman
,
Qatar
,
Soumalie
,
Syrie
,
Émirats arabes unis
,
bahrain
,
Djibouti
,
Iraq
,
Kuwait
,
Libya
,
Maroc
,
Palestine
,
Arabie Saoudite
,
Soudan
,
Tunisie
,
Yemen
Région éligible
Amaris is offering a job opportunity to a Cyber Security Expert to join the team in Munich, Germany for 2020.
Responsibilities:
Write and review cyber security requirements and characteristics.
Create solutions for the cyber security system architecture.
Perform cyber security engineering tasks on embedded systems for Amplifier products including implementation, test methods for cyber security, testing and mitigating issues from testing.
Working knowledge on security standards and cryptographic algorithms.
Working experience on the support of hardware on cyber security (like HSM).
Sound knowledge on Symmetric/Asymmetric Encryption/Decryption and signature handling.
Good knowledge on the implications of cyber security on the production (Secure flashing, tools required, etc.).
Support project managers in planning of cyber security activities and process conformance.
Assist customers with cyber security specifications.
Able to prepare guidelines and standards on cyber security.
Desirable to have the knowledge of AUTOSAR support for Cyber Security.
Understand the multitasking needs as per ECU SW Architecture, interfaces with HAL/Low level drivers and performance needs.
Participates in internal and customer driven design reviews throughout program supported by local SMEs.
Possesses right problem solving skills.
Identifies product requirement or performance issues and work with external teams as necessary to resolve issues in a timely manner.
Communicate with peers inside the client's group to coordinate Hardware and software development - this includes occasional travel for training or coordination with other groups.
Your profile:
Bachelor's degree in Electrical Engineering, Electronics Engineering, Computer Science, or equivalent.
Minimum 7 years of experience in embedded system designs, preferably in automotive industry.
Broad knowledge of embedded HW and SW.
4+ years of experience in system level cyber security concepts and architecture.
Working knowledge of embedded operating systems.
Working knowledge of development processes and process models such as CMMI or ASPICE.
Hands on root cause analysis processes.
Strong attention to detail.
Exemplary verbal and written communication skills.
Creative problem-solver capable of creating and reproducing complex System/functional defects.
Familiarity with audio processing.
Experience with uC-OSII/OSEK/FreeRTOS or other embedded RTOS and low level driver development.
Experience with System design of ECUs for Automotive OEMs.
Experience with requirement management tools and preferably with IBM Doors.
Benefits:
A modern, dynamic, future-oriented company.
Comprehensive development and training opportunities (e.g. Udemy Professional).
Appealing social benefits (including meal vouchers / canteen, annual pass, pension insurance, ...).
Interesting and challenging tasks.
Flexible working hours and home office options.
Independent and varied work.
Working in an international and multicultural environment.
International technical communities.
Regular team events.
Long-term perspective.
About Amaris:
It is an independent, international Technologies and Management Consulting Group. Created in 2007, Amaris is already established in over 50 countries and supports more than 750 clients worldwide throughout their project's lifecycle. Their expertise covers five areas of innovation: Business and Management, Information Technologies, Engineering and High Technologies, Telecommunications, and Biotech and Pharma. With more than 65 offices across the world, the Group offers proximity support to its clients in all their locations and many opportunities of international careers for employees. In 2018, Amaris aims to reach a turnover of 260 million euros, 5,000 employees and to develop its workforces with the anticipation of a further 2,000 new job openings.
See more available Master's scholarships on Mina7
See more available online courses on Mina7
See more available opportunities for travel abroad on Mina7
Autres organisations
---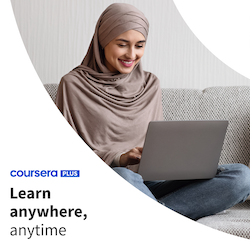 Choisissez votre destination d'études
---
Choisissez le pays que vous souhaitez le visiter pour étudier gratuitement, travailler ou faire du bénévolat
Vous trouverez aussi
---