DÉTAILS OPPORTUNITÉ
Organisation à but non lucratif
Région
Pays hôte
Date limite
07 oct. 2020
Niveau d'études
Type d'opportunité
Spécialités
Financement d'opportunité
Pays éligibles
Algérie
,
Comores
,
Egypte
,
Jordanie
,
Liban
,
Mauritanie
,
Oman
,
Qatar
,
Soumalie
,
Syrie
,
Émirats arabes unis
,
bahrain
,
Djibouti
,
Iraq
,
Kuwait
,
Libya
,
Maroc
,
Palestine
,
Arabie Saoudite
,
Soudan
,
Tunisie
,
Yemen
Région éligible
The World Food Program (WFP) is looking for an IT Operations Assistant to join the team and work in Amman, Jordan for 2020.
Responsibilities:
Provide ICT services and ICT technical support to users for computers ,network ,servers, systems, ICT devices and telecommunication and carry out system maintenance tasks.
Assist in the maintenance of systems and equipment by carrying out routine tasks, such as backing up data, monitoring network and systems, servers and peripherals, running systems diagnostics, patch management and removing viruses, etc.
Running systems diagnostics, monitoring and systems optimization to ensure they are running effectively and enable easy and efficient use.
Maintain technology, including standard repairs, configuration, and storage, in accordance with data security and access controls to ensure IT equipment required for WFP staff is available
Assist in the deployment/dissemination of standard material, such as, computer hardware and/or software, applications, programs, directories, telephony, web content, publications, database content, training material, directories, etc.
Install, operate and maintain telecommunications systems and equipment, to ensure optimal services in compliance with standard operations procedures.
Respond to a variety of queries about technology and systems in order to assist WFP staff to deliver their services.
Maintain inventory of material and/or database of information, such as, computer related equipment, communications equipment, website content, training material, directories, etc. and ensure information is accurate and up-to-date.
With support of senior colleagues, provide standard training to end users of technology and systems to ensure staff use standard technology and systems effectively.
Assist in providing training for users of technology and systems, such as audio/videoconferences, meetings, databases, registries, networks, etc.
Maintain web pages, electronic documents, statistical databases; maintain Information and Knowledge Management (IKM) applications and procedures and provide support to IKM users
Suggest improvements to methods and processes in order to support the continuous Improvement of IT services.
Standard minimum qualifications:
Education: Completion of secondary school education. A post-secondary certificate in the related functional area is desirable.
Experience: Four or more years of progressively work experience in ICT technical support.
Language: Fluency in both oral and written communication in English and Arabic.
Desired qualifications:
Has experience resolving more complex technical issues.
Excellent communication, customer support skills.
Excellent problem solving skills.
Good experience in telecommunication systems. And Microsoft product
CCNA and MCITP /MCSA certification are preferred.
About World Food Program:
The World Food Program (WFP) is the food-assistance branch of the United Nations and the world's largest humanitarian organization addressing hunger and promoting food security. According to the WFP, it provides food assistance to an average of 91.4 million people in 83 countries each year. From its headquarters in Rome and from more than 80 country offices around the world, the WFP works to help people who cannot produce or obtain enough food for themselves and their families. It is a member of the United Nations Development Group and part of its executive committee.
See more available opportunities in Germany on Mina7
See more available competition and awards on Mina7
Autres organisations
---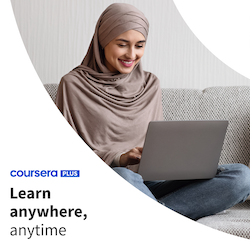 Choisissez votre destination d'études
---
Choisissez le pays que vous souhaitez le visiter pour étudier gratuitement, travailler ou faire du bénévolat
Vous trouverez aussi
---